A scene from Love Death + Robots Volume 3.
">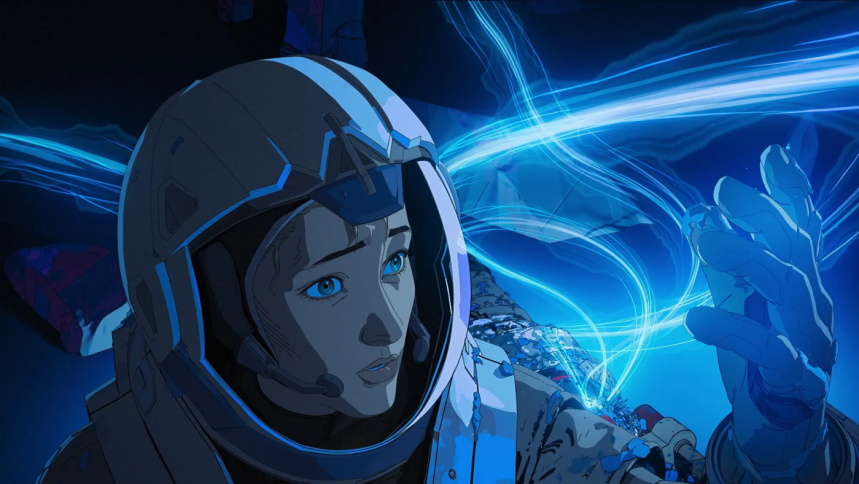 A scene from Love Death + Robots Volume 3.
Listen, I understand. Netflix has lost its charm. first with Cuties requestthen Dave Chappelle the closest. Then with the crackdown on password sharing, and finally with the stock market crash. The most popular streaming platform has yet to keep its 221 million subscribers as happy as they were in their prime days.
It's as if the glory this company has had during the pandemic have been dashed by these risky new ventures. However, every now and then Netflix redeems itself with a few gems like black mirrorAnd the Queen's gambitand now, I love death + robots.
For the latest news, follow The Daily Star's Google News channel.
In a similar fashion, the third volume of this animated anthology series makes up for its somewhat disappointing predecessor: Volume 2. Consisting of 9 dried-out episodes of science fiction, technology, blood, I love death + robots It is perniciously taking advantage of the reduced attention spans of our generation. It has half the number of episodes compared to the first season, but this in no way means a drop in quality.
For many people, the "Jibaro" ring is easily the cream of the crop. With stunning use of ultra-realistic animation and an exciting color palette of earthy greens and metallics, this 16-minute short film tells a captivating folktale of betrayal, desire, blood and revenge.
Award-winning Spanish director Alberto Milgo uses panic-inducing camera movements, dazzling dance moves, and thoughtfully crafted sound design to tell the story of a bejeweled river siren that drives an army of conquistadors crazy, drowning them in the screams and deafening of the knight who manages to survive and take advantage of a sparkling witch. All this is done without any of the characters having to utter a single piece of dialogue. There is never a completely stationary frame, and the sound is carefully trimmed at times, to provide clues that the rider has gone deaf.
Viewers will find themselves on the edge of their seats throughout the entire piece, and may have a hard time figuring out who to root for. People who are more subtle than us might pick up on some climate change social commentary hidden in the plot, which I won't spoil anymore.
David Fincher fans will also find beauty and excitement in the "Bad Traveling" short, which is essentially the "Between Us" encounters. Pirates of the Caribbean. The story revolves around a crew on a journey with a sea monster among them, and the captain's cold and calculated efforts to save his life from the creature below the surface, as well as from the unreliable crew aboard the ship. The animation consists of a bold color scheme, plenty of light and shadow play, as well as detailed guts, so this episode might not be for those who have just eaten a hearty meal. If you can stand it, the risks and psychological upheavals that this episode presents are worth it in and of themselves.
The next noteworthy episode of this series is undoubtedly "The Machine Pulse". Rendered in the vivid color and retro style of 2D animation, this short film isn't too different from the corny trope of an astronaut stranded on a dangerous planet. However, it's still very comforting to watch after grittying the rest of the series. The bright hues of hallucinatory imagery and the quiet voiceover of William Wordsworth's poetry allow viewers to immerse themselves in his transcendent story.
The final verdict is that you should definitely give Volume 3, in fact the entire series, a chance, even if sci-fi, fantasy or horror isn't your thing. Commitment and long hours of screen time is not a requirement that must be met to enjoy I love death + robotsso if this series isn't already on your wishlist, it probably is.
Cochin is the regular left-wing cyber-girl with disabled imposter syndrome. Submit her video articles on independent films at: koushinunber27@gmail.com